25 Feb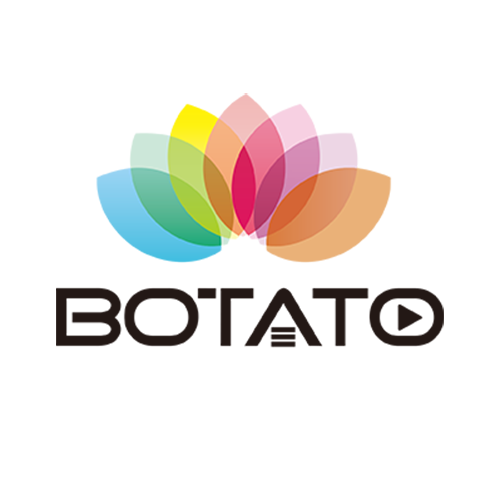 Q.1
- So When my order will be delivered ?
- Bila order saya akan dihantar ?
- 请问我的订单几时才可以发出?
A.1
- As the latest notice we received from Alldocube official(24th Feb 2021) The factory has just resumed production on Monday(22nd Feb 2021) after CNY holiday. It will take some time to resume the production of iplay30pro and the restock date is not confirmed yet.
- Kami menerima notice daripada Alldocube official pada 24 feb bahawa kilang mereka akan memulakan pengeluaran pada hari isnin (22 feb 2021) selepas cuti CNY. Pengeluaran untuk iplay30pro akan mengambil sedikit masa untuk siap dan alldocube official juga belum memberitahu kami bila mereka akan hantarkan stock iplay30pro kepada kami.
- 我们刚刚收到alldocube官方最新的通知(2021年2月24日),工厂华人新年后刚刚在星期一(2月22日)复工,iPlay30pro的生产需要时间才能复原,所以货到日期暂时无法确定

Q.2
- So Whats now? How long more i have to wait to receive the order?
- Apa yang akan terjadi dan bila saya akan mendapatkan order saya ?
- 所以现在怎么办?我还要等多久才能收到我的订单?
A.2
- We deeply apology for the delays and your long waiting, and we understand you need this production for some urgent matters like online classes , online teaching, business, ect. So for customers with pending orders of iplay30pro, we are now offering the free exchange of the latest model - M40(Teclast brand) with no extra payment required.
- Kami memohon maaf atas kelewatan menghantar order anda,kami memahami ada sesetengah pelanggan kami yang memerlukan tablet ini dengan kadar segara untuk online class,kerja dan lain-lain lagi,sebagai tanda maaf ke atas pelanggan kami yang mempunyai pending order iplay30pro dengan kami ,kami akan menawarkan satu tawaran untuk anda menukarkan order anda ke Teclast M40 tanpa bayaran tambahan
- 对于这件事我们真的很抱歉让您等了很久,我们也知道您应该是很急着需要这个平板电脑来上网课,网络教学或者做生意等等。所以对于所有iPlay30pro订单未处理的顾客,我们现在提供一个特别的优惠,用最新的Teclast M40代替您的iPlay30pro订单,无需添加任何费用。

Q.3
- What the different between Alldocube iplay30 pro and Teclast M40 ? Why you say Teclast M40 is better ?
- Apakah perbezaan Alldocube Iplay30 Pro dan Teclast M40 ?
- Alldocube iplay30 pro和Teclast M40有什么区别?为什么你说Teclast M40更好?
A.3
- You can check the comparison between Alldocube iplay30 pro and Teclast M40 in the chart below .
- Anda boleh menyemak perbandingan antara Alldocube iplay 30 pro dan Teclast M40 dalam carta di bawah.
- 您可以在下面的列表中对比Alldocube iplay 30 pro和Teclast M40。

Q.4
- If i take this offer ,Do i have to pay the difference, i find M40 is RM60 more expensive ?
- Jika saya mengambil tawaran ini adakah saya perlu membayar apa-apa tambahan kerana saya tengok M40 lebih mahal daripada iplay30 pro?
- 如果我接受这个优惠,我需要额外付费吗?我看到M40贵多 RM60
A.4
- You dont have to pay any more, the differenc will be absorbed by us as our appology for your long waiting.
- Jangan risau,anda tidak perlu membayar apa-apa duit tambahan sebagai tanda maaf daripada kami kerana kami lambat menghantar order anda.
- 您无需付任何额外的费用,我们会自己承担额外的差价以表达我们在这件事情上对您的歉意。

Q.5
- Is warranty coverage same as iPlay30pro ?
- Adakah warranty M40 sama dangan Iplay30Pro ?
- 保家和iPlay30pro一样吗?
A.5
- Yes, 1 year local warranty will be applied from the day you receive the order. Any warranty issues , just contact our customer service on shopee chat , lazada chat , facebook , or whatsapp/tel: +60328567687
- Ya,M40 juga mempunyai 1 tahun warranty .warranty akan dikira pada tarikh anda menerima tablet .sekiranya anda mempunyai masalah dengan tablet anda boleh mesej customer service kami di shopee,lazada,facebook atau boleh whatsap kami di number ini +60328567687.
- 是的,同样的1年保家从您收到货的那天开始算起,有任何的问题,您可以联系我们的在线客服需求协助或者claim。

Q.6
- What about the gift pack? do i receive gift pack too? I have paid for iPlay30pro gift pack.
- Adakah saya akan menerima gift pack juga sebab saya beli sekali dengan gift pack ?
- 我购买时有选择大礼包,请问如果我选择这个优惠,大礼包也会一起寄出吗?
A.6
- Yes.. you will receive the same gift pack that is compatible with M40, the only difference may be the color of the casing. So far the casing of M40 is only in Black color. If you take this offer, it means no matter which color of the casing you have placed on iPlay30pro .. we will ship the M40 with black color casing only. For your reference: the rest of items in gift pack are :
1. Type- C Earphone
2. Type-C converter for charging and using earphone at the same time
3. Power Charger
4. Temper Glass
5. Touch Pen
6. OTG- Typec to USB (for your to connect thumbdrive to this tablet)
- Ya sekiranya anda beli sekali dengan gift pack ,kami akan berikan sekali dengan gift pack.Cuma buat masa ini M40 hanya mempunyai satu color casing iaitu warna hitam.Jika anda menerima tawaran ini ,casing yang akan anda terima ialah warna hitam.Ini ialah list untuk gift pack yang akan anda terima sekiranya anda beli sekali dengan gift pack.
1. Type- C Earphone
2. Type-C converter untuk charge sambil menggunakan earphone
3. Power Charger
4. Temper Glass
5. Touch Pen
6. OTG- Typec to USB (untuk connect pendrive pada tablet)
- 是的,您也会手动同样的适用于M40的大礼包,唯一的不同可能是皮套的颜色。M40的皮套只有黑色,您可能选择iPlay30pro添加其他颜色的皮套,但如果您选择这个优惠,无论您之前选择任何颜色,我们都只能寄给您黑色的皮套。同M40一起大礼包内的其他物品如下:
1. Type-c 耳机
2. Tyep-c 充电+耳机同时使用的转换器
3. 充电头
4. 钢化玻璃屏幕保护
5. 触控笔
6. OTG type-c转USB (您可以用平板电脑读取您的thumbdrive里的文件)
Q.7
- If i take this offer, how to process ? when will you ship the M40?
- Jika saya ingin menerima tawaran ini apa yang perlu saya lakukan dan bila saya akan menerima M40 ?
- 如果我接受这个优惠,应该怎样做?M40几时可以寄出?
A.7
- If you accept this offer, just reply YES, I ACCEPT THE OFFER - CHANGE IPLAY30PRO TO M40 WITHOUT DISPUTE in 3 days after we send you this annoucement (*or we will understand you would like to continuo waiting for iPlay30pro*).. And we will ship the M40 with other items you have orders by next week Wednesday(3rd March 2021) (could be earlier), for West Malaysia areas , you can expect the delivery in 1-3 working days after we ship. East Malaysia areas , you can expect the delivery in 2-7 working days. After we ship out the parcel, you can track with the latest logistic info in your shopee account.
- Jika anda mahu menerima tawaran ini ,anda hanya perlu membalas "SAYA SETUJU UNTUK MENERIMA TAWARAN INI (anda perlu memberikan jawapan anda dalam masa 3 hari selepas kami menghantar mesej ini)."sekiranya anda memilih untuk menukar iplay30pro anda ke M40, kami akan menghantar pesanan anda pada hari selasa atau rabu (2-3 march) tetapi jika anda tidak membalas mesej kami dalam masa yang kami berikan kami akan mengangap anda mahu menunggu iplay30 pro dan kemungkinan pesanan anda mungkin dibatalkan oleh shopee sekiranya kami tidak menghantar barang anda mengikut anggaran masa yang diberikan oleh shopee.
- 如果您接受这个优惠,只需在我们发给您这个通知 后的3个工作日内,在shopee chat回复我们的客服: "YES, I ACCEPT THE OFFER - CHANGE IPLAY30PRO TO M40 WITHOUT DISPUT" 如果在3个个工作日内我们没有收到您的回复,我们会默认您自动放弃这个offer,并继续等待iPlay30pro到货。) 我们收到您的回复后,会在下个星期三(3月3日前)寄出您的订单。 西马的顾客,应该会在寄出后的1-3个工作日收到货。 东马的顾客,会在寄出后的2-7个工作日收到货。我们发货后,您可以在您的shopee订单详情里查看 物流送货信息。

Q.8
- Can i get one more M40 with this offer?
- Bolehkan saya dapatkan tawaran harga yang sama jika saya membeli satu lagi M40?
- 我可以接受这个优惠并以同样的价格买多一台M40吗?
A.8
- Sorry , this offer is exclusive for customers with pending orders of iPlay30pro and waiting time more than 1 week only. this is not a sales promotion. If you would like to get one more M40, you can buy the M40 with listed price from our shopee store.
- Maaf, tawaran ini hanya untuk pelanggan yang ada pending order selama 1 minggu di store shopee kami.Jika anda ingin membeli satu lagi M40 anda boleh ikut harga yang kami berikan di Shopee store kami.
- 很抱歉,此优惠仅适用于在Shopee商店中iplay30Pro 订单并已等待超过1个星期的客户。这不是一个促销活动。如果您想多购买一台M40,您可以在我们的shopee店以原价购买。

Q.9
- I dont want to get this offer, can i get refund?
-Jika saya tidak mahu untuk menerima tawaran ini ,bolehkan saya mendapatkan duit saya semula ?
- 我不接受这个优惠,可以退款吗?
A.9
- Sure you can , just apply cancellation in your shopee account, we will approve the the cancellation in 1 working day. The amount you have paided will be 100% refunded to your shopee wallet instantly (*Please make sure you have activated shopee wallet before cancellation, or it will take 3-7 working days for shopee to refund to your bank account)
- Boleh , sekiranya anda tidak ingin menerima tawaran ini anda boleh menekan button cancel di pesanan anda dan kami akan menerima cancel request anda dalam masa 1 hari dan anda akan mendapatkan refund daripada shopee.
- 您当然可以,你可以直接在shopee户口申请取消订单,我们会在1个工作日内同意您的申请。您支付的数额会100% 在我们同意后即刻退回到您的shopee wallet里(请确保申请取消前已经激活您的shopee wallet,不然您可以要等3-7个工作日才能在您的银行户口收到退款)。

Q.10
- I dont want this offer, i still want to get iPlay30pro. How?
- Macam mana jika saya tidak mahu menerima tawaran ini dan saya masih mahu dapatkan iplay30pro?
- 我不想要这个优惠,我还是想要iPlay30pro,怎么办?
A.10
- Sure, we will keep chasing the official to restock asap as top urgent matter. However, the waiting time may be longer than expexcted. We have not been informed the confirmed date of restocking yet.
- Boleh tiada masalah ,kami akan cuba menggesa alldocube official untuk menghantarkan stock pada kami secepat mungkin.Cuma ia mungkin akan memakan sedikit masa kerana kami tidak pasti bila tarikh official akan hantarkan stock kepada kami.
- 您当然可以,我们也在一直催促官方以最紧急的态度尽快解决缺货的问题,但至今为止,我们还是没有收到确定的发货日期,所以等待时间恐怕会比预期的要长一些。暂时确实没有准确的日期可以给到您。我们会持续保持更新。

Q.11
- Can i cancel the order first, get refund and reorder when you have ready stock later, can i ?
- Bolehkan saya cancel pesanan saya dan order semula jika stock iplay30pro sudah sampai ?
- 我可以现在取消订单,退款,然后等你有货的再下单吗?
A.11
- Sure you can. However, we have received the notice from official that the iPlay30pro including all Alldocube Tablet will be marked up the retail price for 5-10% from March 2021. So if you wait to buy later, you will probably have to pay a higher price unfortunately.
- Ya sudah pasti boleh ,tapi kami mendapat maklumat daripada alldocube office yang mereka akan menaikkan harga iplay30pro sebanyak 5-10% pada bulan march ini.Jadi sekiranya anda ingin membeli nanti kemungkinan harga sudah naik.
- 您当然可以。但是我们最近刚刚收到Alldocube 的涨价通知, iPlay30pro系列以及其他的Alldocube 平板电脑会上调价格5-10%。所以如果您现在取消订单,之后再次购买时恐怕需要支付更贵的价格。这确实很遗憾。
Overal Different between Alldocube iplay30 pro and Teclast M40
- screen
iplay30pro :10.5inch
M40 :10.1 inch
- CPU
iplay30pro : MTK P60
M40 : UNISOC T618 Octa-Core
- GPU
Iplay30pro : ARM Mali-G72 MP3
M40 : Mali-G52 3EE
- RAM
Iplay30pro : 6GB DDR3
M40 : 6GB LPDDR4
- ROM
Iplay30pro : 128GB
M40 : 128GB
- BATTERY
Iplay30pro : 7000mAh
M40 : 6000mAh
- CAMERA
Iplay30pro : Front 5MP , Rear 8MP
M40 : Front 8MP , Rear 8MP
- BLUETOOTH
Iplay30pro : 4.2
M40 : 5.0
Performance comparison by antutu, M40 can perform 30% better than iPlay30pro due to the better processor and better ram.
FULL SPEC FOR ALLDOCUBE IPLAY30PRO AND TECLAST M40

Dimensions
| | | |
| --- | --- | --- |
| | ALLDOCUBE IPLAY30PRO | TECLAST M40 |
| DIMENSIONS | 258.3mm | 243.0mm |
| WIDTH | 159.4mm | 163.0mm |
| THICKNESS | 8.2mm | 9.3mm |
| WEIGHT | 510g | 529g |
General
| | | |
| --- | --- | --- |
| | ALLDOCUBE IPLAY30PRO | TECLAST M40 |
| SYSTEM | ANDROID 10.0 | ANDROID 10.0 |
| PLATFORM | MTK HELIO P60 | UNISOC T618 |
| PROCESSOR | Octa-core (ARM-A73x4@2Ghz+ARM-A53x4@2Ghz) | Octa -Core (2xARM Cortex A75 2.0Ghz +6xARM Cortex A55 1.8Ghz) |
| RAM | 6GB DDR3 | 6GB LPDDR4 |
| ROM | 128GB | 128GB |
| EXTENDED STORAGE | Support microSD card up to 256GB | Support microSD card up to 128GB |
Screen
| | | |
| --- | --- | --- |
| | ALLDOCUBE IPLAY30PRO | TECLAST M40 |
| SIZE(INCHES) | 10.5 | 10.1 |
| RESOLUTION | 1920X1200 | 1920X1200 |
| PPI | 216 | 224 |
| TYPE | IPS | IPS |
| TOUCH SCREEN | 10-points capativitive touch screen | capativitive multi-touch |
| | | |
CAMERA
| | | |
| --- | --- | --- |
| | ALLDOCUBE IPLAY30PRO | TECLAST M40 |
| FRONT CAMERA | 5MP | 8MP |
| REAR CAMERA | 8MP | 8MP |
| AUTP FOCUS | SUPPORTED | SUPPORTED |
| RECORDING FORMAT | MP4 | MP4 |
NETWORK
ALLDOCUBE IPLAY30PRO

TECLAST M40

TYPE

Dual SIM 4G LTE

Dual SIM 4G LTE

FREQUENCY

CAT6
GSM:B2/3/5/8
WCDMA:B1/2/5/8
FDD:B1/2/3/5/7/8/20/28AB
TDD:B38/39/40/41

GSM:B2/3/5/8
WCDMA:B1/2/5/19
LTE :B1/2/3/5/7/8/20/38/40/41

SIM CARD TYPE

Dual Nano SIM

Dual Nano SIM
WIRELESS
| | | |
| --- | --- | --- |
| | ALLDOCUBE IPLAY30PRO | TECLAST M40 |
| BLUETOOTH | 4.2 | 5.0 |
| WIFI | SUPPORTED | SUPPORTED |
| WIFI DISPLAY | SUPPORTED | SUPPORTED |
| WIFI DIRECT | SUPPORTED | SUPPORTED |
INTERFACE
ALLDOCUBE IPLAY30PRO

TECLAST M40

USB PORT

1 x USB TYPE-C

SUPPORTED OTG
SUPPORTED CHARGING

1 x USB TYPE-C

SUPPORTED OTG
SUPPORTED CHARGING

HEADPHONE JACK

3.5mm

3.5mm
BATTERY
ALLDOCUBE IPLAY30PRO

TECLAST M40

CAPACITY

7000mAh

6000mAh

charging Method

USB Type-C

5V/2A

USB Type-C

5V/2A